New Changes Ahead.... And On Vacation....
06. May 19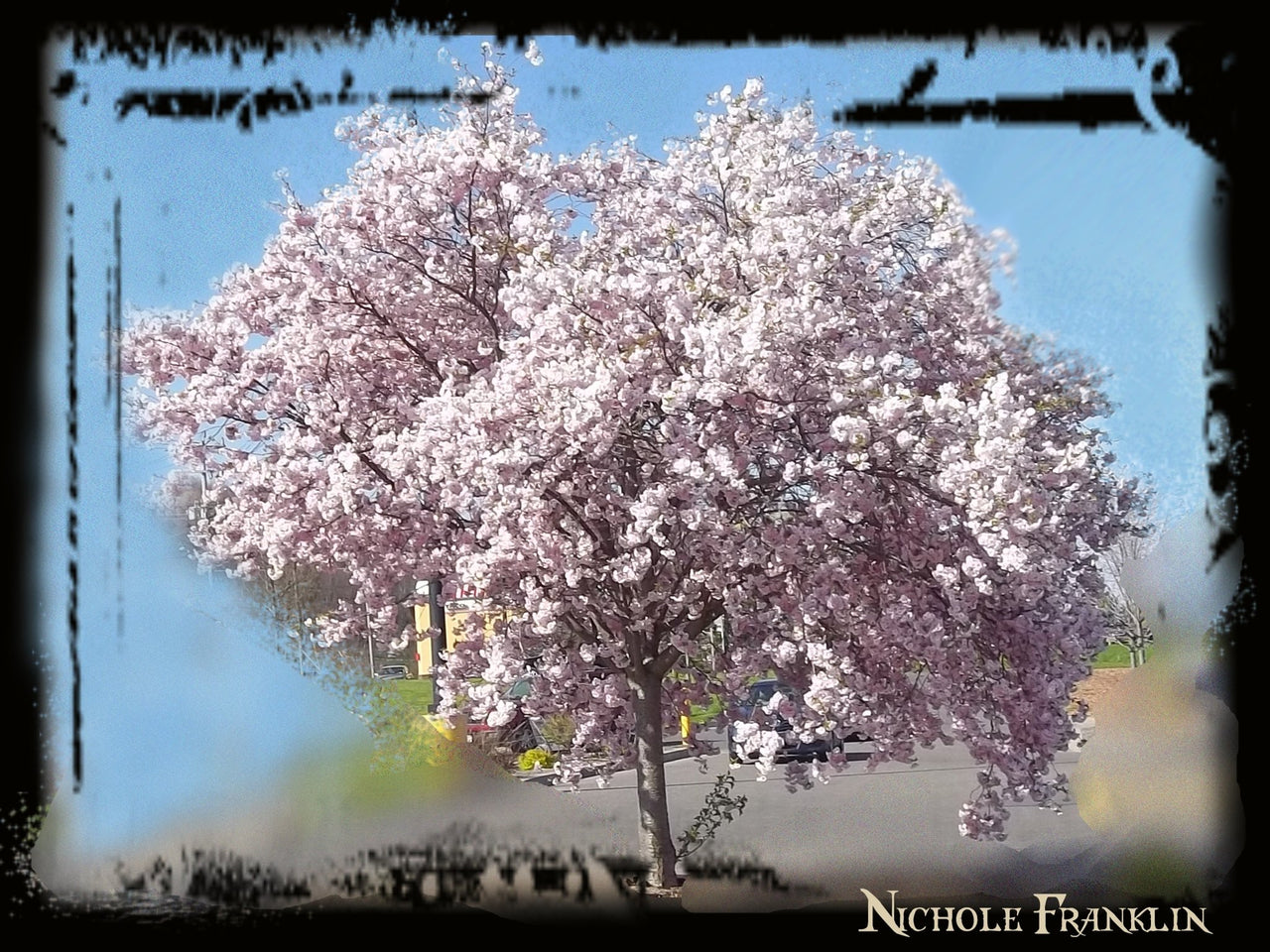 Hey there everyone!!!!  While I can't say we are seeing these gorgeous blooming trees yet- I can say- I am so very much looking forward to it...  Been a LONG winter- and a very wet Spring....
Just wanted to update my blog- and my customers and friends here at Kaniki's- that we are officially on a Stay-Cation of sorts- from here through probably early Fall...    I haven't set a deadline to open up all sections of our website yet- or to start filling and shipping orders- as I'm avoiding deadlines like the plague- lol...   Seriously though- we just plumb need a break..  It's been one heck of a year and a half- business wise and personal- and we've never ever taken literal time off...  So- we are doing that now- and we are going to recharge our batteries- and rest- recharge our designs and increase our pattern lines- and on a personal note we'll be able to be more helpful to our family and ourselves as much as we can.  Hoping we'll be enjoying some sunshine too..  That would be a super plus!!!!
So- in preparation for this break- I've gone and re-vamped the website- and also changed some other things around...    John and I have gone through everything we do- at Kaniki's- and looked at the time, energy and money it took to do all the things we've been doing...  And we've decided to seriously cut back on so many things.   We will only be selling Patterns- Mailed and Instant Downlaods, and Ready To Ship Items-  for awhile.
 Stay tuned- as we try to rejuvinate ourselves this summer- and when we're ready- we'll be back with more announcements.

And don't worry- our printed linens haven't gone away entirely- we're just regrouping- and hopefully re-energizing ourselves!!

Soooooo my friends!!!!  Lots of changes..    And if you've any questions at all- just reach out- via facebook- chat- or the email function here on our website...

We are looking forward to what our future is going to bring- and hope you all stick with us- and enjoy what we bring to you come Fall....   Of course- we'll keep ya's posted- and we can't thank all of you enough for everything you have been to us!!!   Appreciate you all- and couldn't do this without you!!!!

Many Blessings & See You All Online...
John & Niki