Wild Home Garden Tour At Kanikis
20. June 18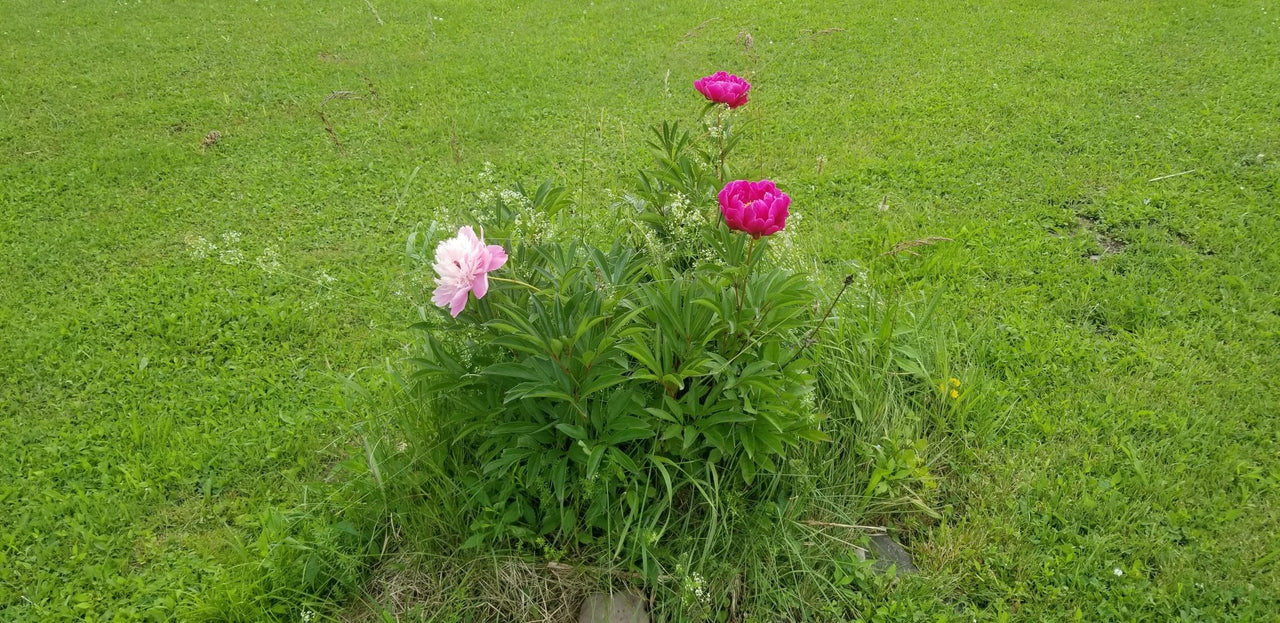 "A Wild Garden Home Tour At Kaniki's"
Hey there everyone..  Hope all is well..   I just grabbed my camera- to take with me to check the mail- so I could do some "wild garden" pictures..   Welcome to the homestead- hand built by me and my husband- and a few helpers along the way...   Scruffy Hospitality at it's best- but we just love it...
Now- while most of you are out there planting gorgeous gardens- we here at the Franklin homestead- this year- have just kinda let things happen..  Yes- we have Hasta & Tiger Lily beds- and some Rhododendron like plants and some survivor trees- and well- an assortment of things - BUT- this year- we have had no time to do anything- so we figured we'd let mother nature surprise us..   And she never lets us down...  :) 
I just love this around the pole..  Our little Hasta and little Roto and a few other things have gotten a little lost- but look at those wild gorgeous greens, and what I call morning glory's- that kinda just took over our homestead when we moved in..  They really take over- and the ferns too..  And the morning glory's get full and from here till frost- they open and bloom everyday- close and night- and just keep on going..   I mow around this- because it's just so pretty.....
And how about some wild roses and pretty wild flowers on the side of the property...  See- Mother Nature!!!  Love that gal.....
And how about some up front pictures...  We've got trees that made it- one that didn't- some beautiful hosta's and a window glass house- and a broken down wagon- that one of our hay horses pulls- and the donkey hitched a ride..   Lovely- but boy do we need to do some more around here..  For now- we're sticking with what we planted and that lovely lady- Mother Nature...  
And believe it or not- we do have Hosta's and Tiger Lily's - in an oval in this quaint overgrown setting area...   We have tall ornamental grasses growing on the ends- and we have good ol' Mother Nature- taking her part...  Just love it...  :) 
And- my flower boxes made from old pallet's..  Need to get my red, white and blue sprawling Petunia's soon..  They look awesome when all filled out- and crawling up the wall..  Can't wait- it's on the list for this week...
And that about wraps up the quick out front home tour.. 
As far as business goes...  I'm working on my project for the Fall Issue of PNPS  Magazine- and a few other things..  But shhhhhh- it's a secret- and I can't show you...
So - for now my friends- enjoy this day..
Blessings
Niki